I'm combing the two reviews for these together here because they comprise one total book. Saltlands picked up exactly where Population left off. It's like someone just tore the book in two along it's spine, ala Bed Knobs and Broomsticks!
I liked Saltlands better, but that makes sense. Population is slow at the start because of necessary world building. Taken as one book, the action builds throughout, hitting a steady stream near where the book was broken in two, and goes on to the climax.
Over a decade ago, "the Others" arrived on Earth. They have since carved up much of the planet into private kingdoms. Humans remain in the leftovers, fighting over scraps. This is a post-apocalyptic romance.
I loved the strong female lead, Abel, her African and Spanish genetics, her ability with the sword and hand to hand fighting, her determination, and her emotional strength. I loved Kane, who is complex but honorable. The world-building was good and something I haven't seen before. I enjoyed the "Others". The pacing was good, most of the time, and there were some great action scenes. There was a good dose of violence, but it wasn't described in gory detail. You can cut someone's head off with a sword without describing blood sprays and such.
There is a cliffhanger ending, but the sequel is out. It's basically one book split into two parts. I definitely want to read the next one, but I hate this modern tendency of splitting books. "The Stand" is hugely long but is one book!
Child molestation and rape is hinted at in some parts but not seen directly.
This is M/F. No cheating. No love triangle. It is written in 1st person pretense tense. I find this much less jarring than 3rd close present tense.
There are basically two sex scenes. They aren't graphic but rather camera obscura. They lack detail, so the words could be taken to mean more or less depending on the reader. For example:
I tear his belt free and kick his pants off with my feet, then I tease him with my fingers and then again with my lips.
What is meant by this? Exactly where her fingers and lips go is up for interpretation.
Grammar and spelling: I found 13 errors in Population, including missing words, wrong words, and repeated words or phrases. Not bad at all. This is aside from the routinely missing commas between two independent clauses, missing commas after introductory clauses, and extreme run-on sentences that I have accepted as the author's style of writing. This is fiction, not academia, so the rules are less rigid. I found this style distracting because my brain shouted "error" frequently, and the run-on sentences were confusing at times.
Unrealistic Timing: Abel is seriously hurt after the forest cult part in the beginning but seems mostly recovered 1-2 days later. She has never worn heels, wears and dances is stilettos for 48 hours, and no mention is made about swollen ankles or legs. There is definitely some almost instalove. It happens pretty fast. But I'm okay with it.
Confusion: Earlier in the book, Abel talks about having been raped or was it attempted rape that was thwarted? I thought two of a gang had actually succeeded until the second sex scene when blood is obliquely mentioned twice along with some pain. If she wasn't a virgin, where do the pain and blood come from? At the least, it's unclear. At most, there is a contradiction.
There were times when the story got too close to familiar fairytales. There was some "Beauty and the Beast" when Abel first gets to Kane's estate and some "Cinderella" with the ball preparation.
I would have given this 4 stars, but the aforementioned problems drop it to a 3 for me. I will be reading the second half of this ONE book.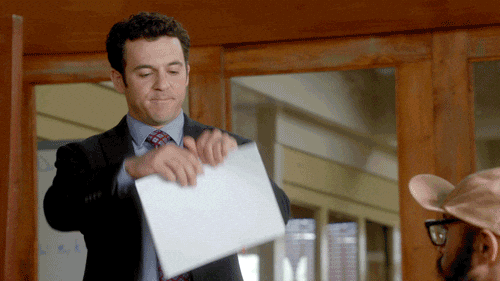 In the second half, action is almost nonstop with lots of gory fight scenes and drama. Each chapter has a black and white inkblot image above the chapter title, blood splatter, and they are appropriate! The violence is certainly amped up. Abel goes through hell, one desperate situation to another, and keeps her determination and resilience. It was a wild ride, very fast paced, and kept me reading very quickly. It made me laugh out loud a few times. The humor was appreciated amidst the intensity. It tickled my funny bone that the villain always sets up in dental office buildings. I liked the secondary characters, especially Mikey.
There are a couple of short sex scenes, not graphic. Romance is not the focus of the second half of the ONE book. There is some OM drama. I was very happy that our main couple dealt with this in a mature fashion, by talking it out. It didn't cause anything stupid to happen except a ridiculous fight for fair maiden's hand.
I found more errors in this half – 17. Mostly missing words, a few repeated words or phrases. As with the first half of the ONE book, commas are missing everywhere, but I accepted that as writing style long ago. At the opening of this half of the ONE book, I thought to myself, "Someone has a thesaurus." Many words were used that just aren't common enough to be in Abel's thoughts since she hasn't spent the last decade reading literature.
This is a 1st person present tense novel. One scene could be considered cheating, but wasn't exactly consensual, so I don't want to call it cheating. OM drama. Occasional foul language, but it gets as bad as it can. HEA.
A third book is hinted at called "Generation 1". I couldn't find anything when Googling this. If it is published, it will at least be a totally different book than this ONE.